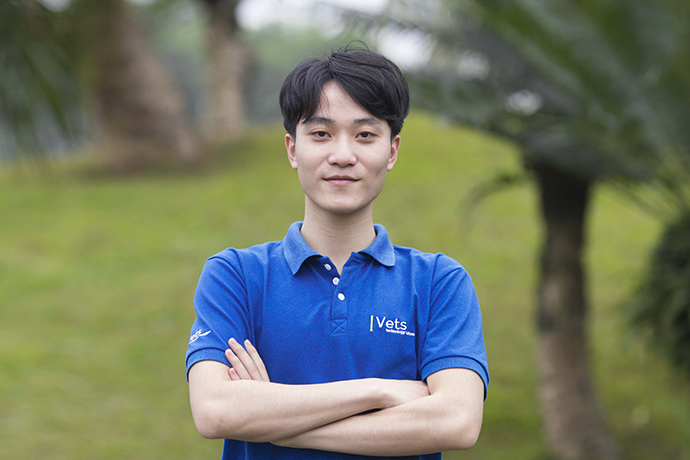 Who I am
I am an engineer majoring in Engineering and Technology – Vietnam National University, Hanoi. I have been an intern an intern at Vets | Energy before working as a full-time employee.
How I make a difference
What I learned at school and in books is not enough for me to do well in the assigned tasks. I always try to discover and learn more knowledge to improve my professional level in energy-saving, in addition to conducting surveys to assess the current status of use, determine the potential for energy saving. I also participate in international projects on energy efficiency; I learned how to work with domestic and foreign partners from there.
What motivates me?
Vets | Energy's mission brings value not only to customers but also to society. I realized the importance that Vets | Energy contributes to ensuring energy security for the country's development. Saving energy is currently a common concern of the whole society. It's not only the act of saving energy but also the awareness and professional training for energy managers and energy auditors of good quality are also provided by Vets | Energy cares. Vets | Energy is where I can add value to society and grow to better myself.
Interesting facts
I am a person who loves watching extreme sports but is very afraid of heights