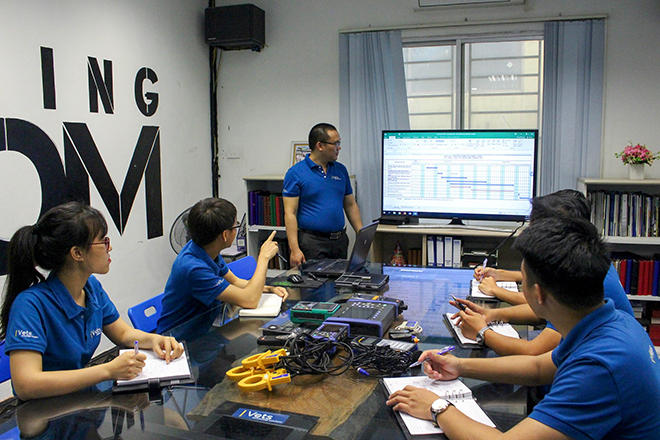 In Vets | Energy, people are always the most valuable resource. Focusing on investing in human resources is also our strategy. At Vets | Energy, we continually build a team successor, full of potential to mobilize whenever we need it.
As an intern at Vets | Energy, you have the opportunity to develop your skills and apply the knowledge you have learned at school in an actual work environment. In addition, we always organize intensive training sessions, training on the job for interns so that you can accumulate more practical experience. In return, we look forward to receiving positive energy, enthusiasm of young people, and the seeds who can propose and develop new solutions and new approaches with us.
At VETS|Energy, the internship will last for 3-6 months, but we could facilitate a longer duration. We will plan in detail, create a roadmap for you when joining with us.
If you are interested in an internship at Vets | Energy, please follow our jobs page for informed internship positions.