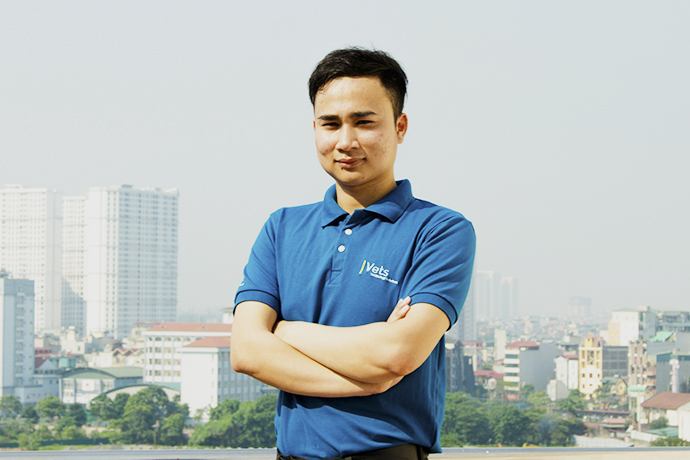 Who I am
I graduated in Electrical and Electronic Engineering Technology from Thai Nguyen University in 2019. After working for a company in the electrical field for a period of time, I have accumulated a lot of valuable experience for myself. My friend has introduced me to Vets | Energy. After serious and careful research, I decided to apply for the company. Luckily, I got the job and now I'm an Energy Audit Engineer in Vets | Energy.
How I make a difference
I am careful, neat, and meticulous at work. I always arrange my work properly and want everything to be handled neatly from the smallest things. Especially, when I go to a survey I always carefully measure and collect data to write high-quality reports with useful solutions to help my customers.
What motivates me?
During more than 2 years working at Vets | Energy, I'm always updating and improve my knowledge. For me, the fastest way to success is learning, learning can be divided into two directions: theory and practice. From my perspective of learning, the actual practice accounts for 70%. It helps me approach and understand the problem faster. This is also the reason why I am still learning to become a master in Energy Management. In addition, the company also created favorable learning conditions by organizing many training sessions with leading experts in the field of energy so that I could gain more in-depth knowledge in the industry.
Interesting hobby
My hobby is foosball with my colleagues after working hours. I like to sit and chat, sometimes arguing with people I nicknamed the company's " speaker ward".