From September 5 to September 16, 2022, Vietnam Technology Solutions Joint Stock Company – VETS organized the energy auditor training course in Hanoi.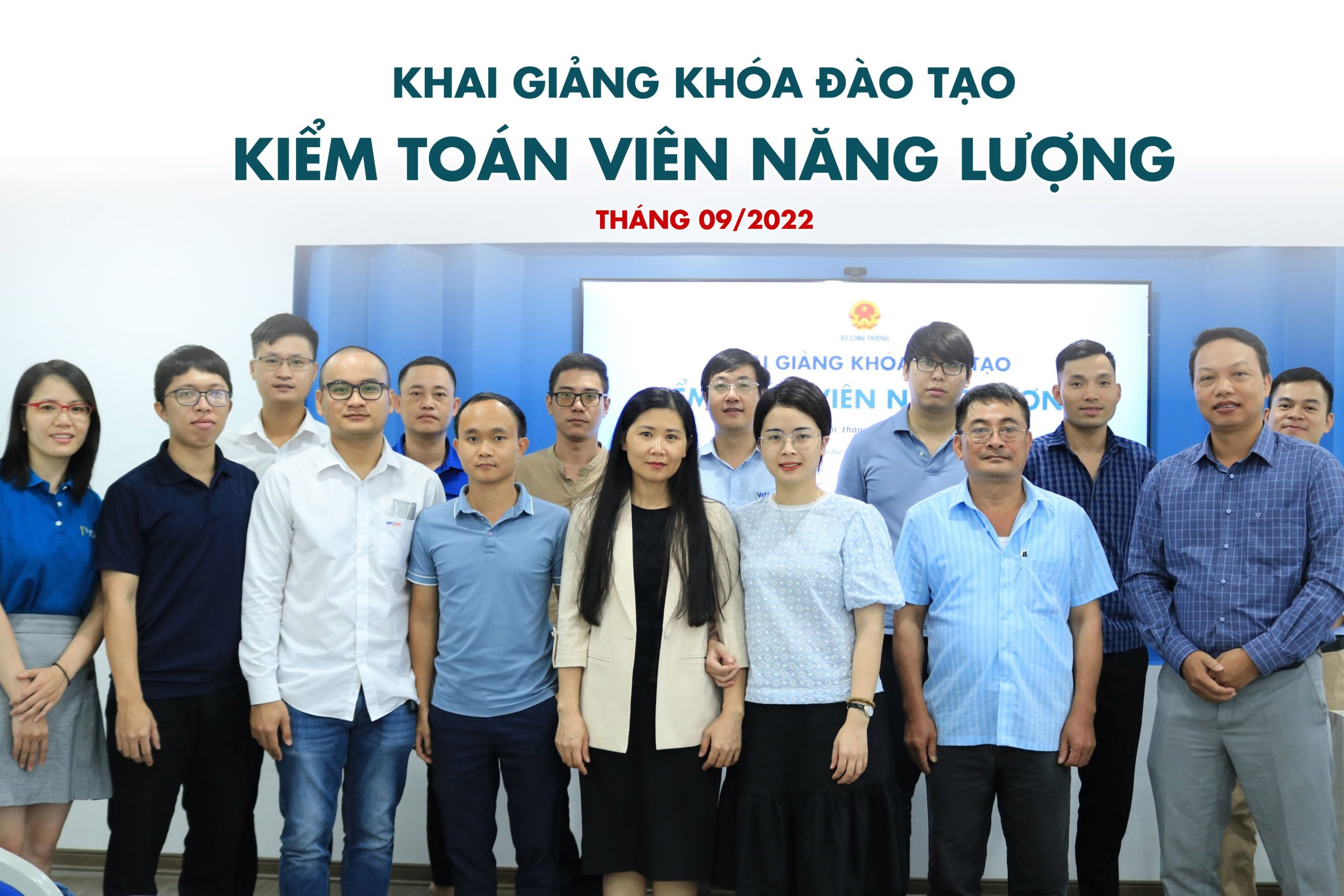 The opening ceremony was attended by:
– Organize firm: Mr. Hoang Hai representing Vietnam Technology Solutions Joint Stock Company.
– Lecturer: Ms. Do Thi Loan – Lecturer of Faculty of Industrial and Energy Management of Electric Power University.
– Participants: Nearly 20 trainees of enterprises.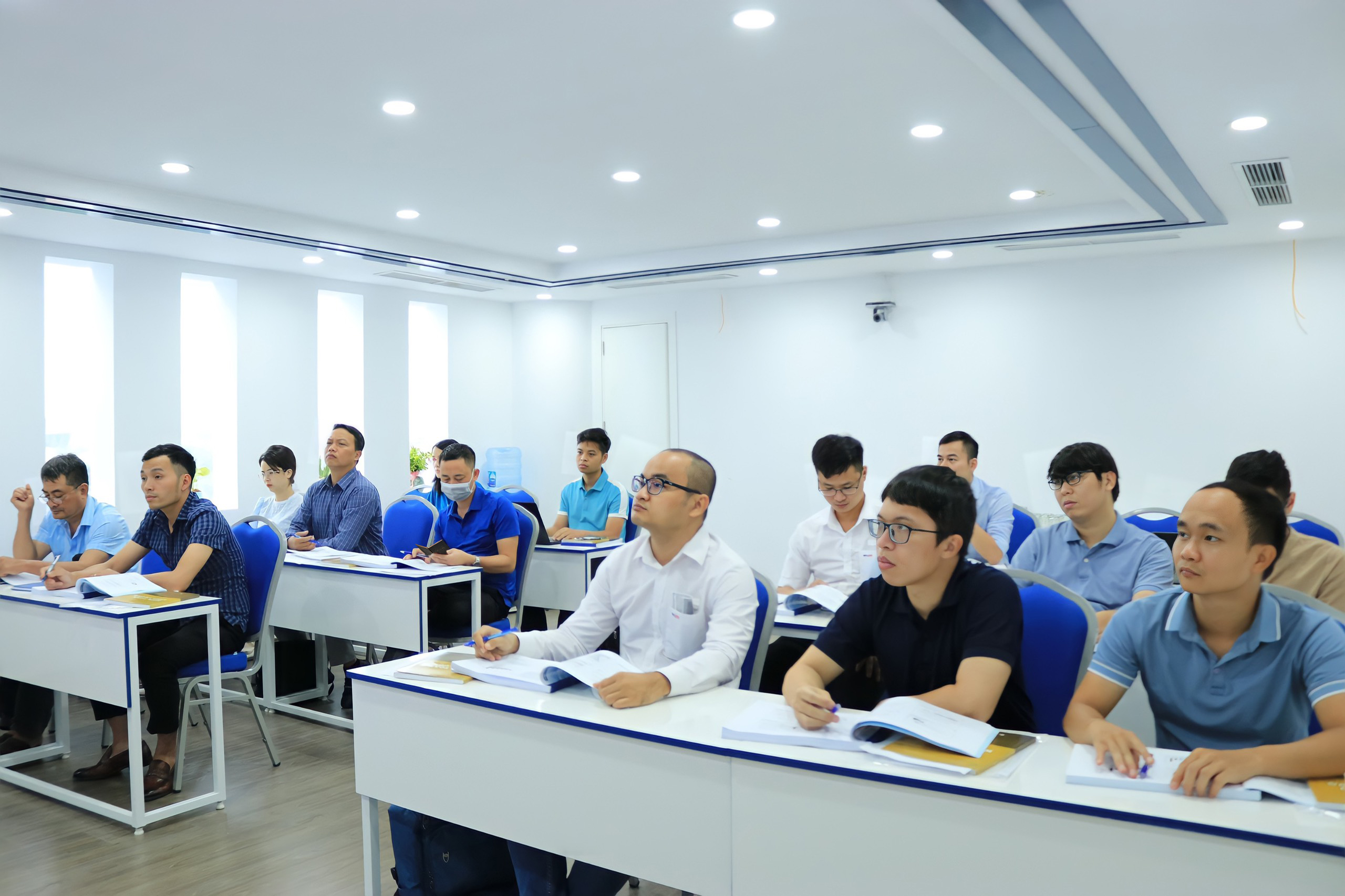 Trainees participating in the course
Vietnam Technology Solutions Joint Stock Company – VETS is well-known with extensive experience in organizing training of Energy Auditors. The training course includes theory sessions, 02 practical sessions and 01 field trip.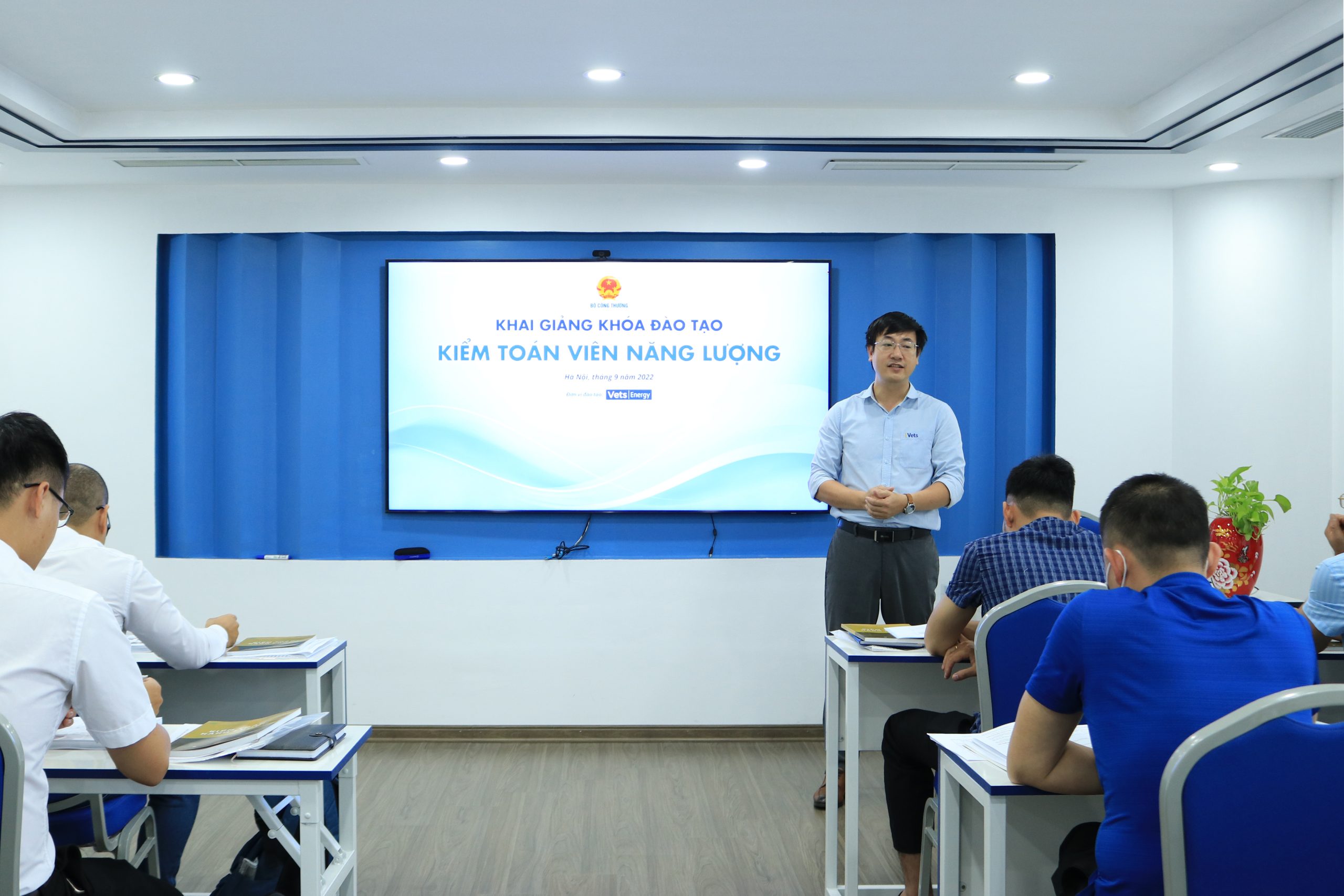 Mr. Hoang Hai, representative of Vietnam Technology Solutions Joint Stock Company (JSC)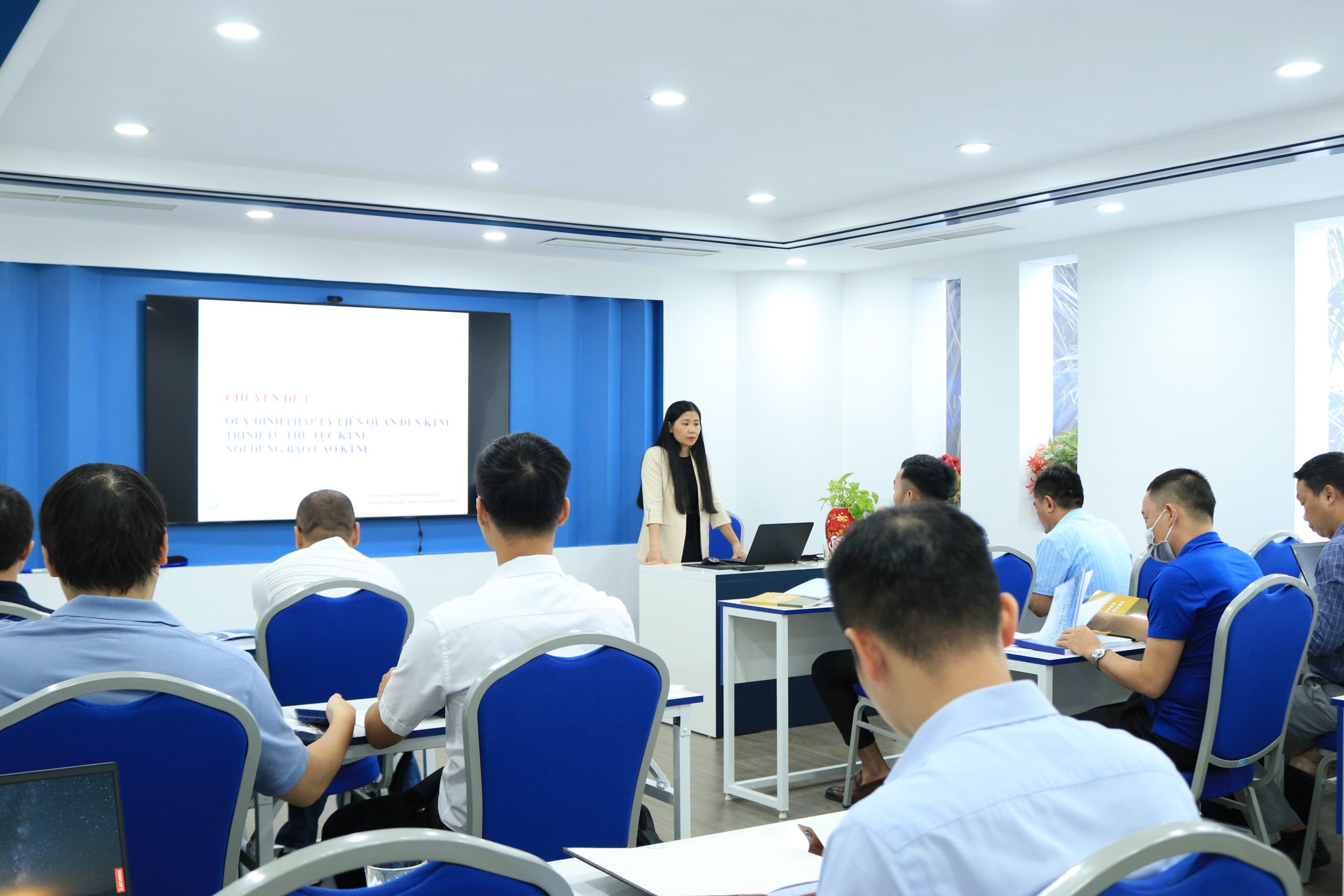 Lecturer Ms. Do Thi Loan shared about the training course
In addition to learning theory, trainees can practice measuring and evaluating typical industrial systems such as electrical systems, lighting systems, compressed air systems, pumping systems, fans, and refrigeration systems and air conditioner, etc.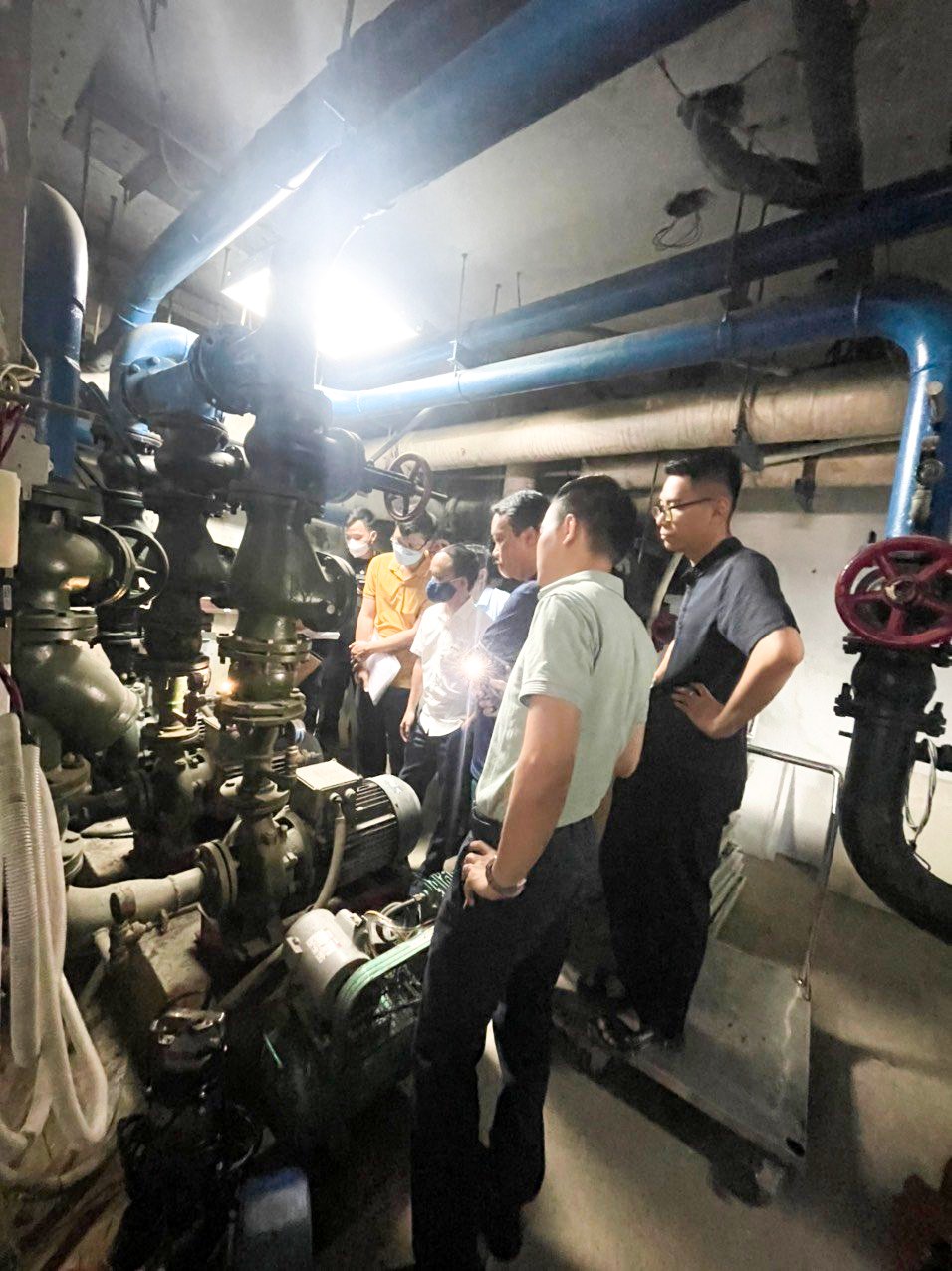 Trainees in practice session
The Energy Auditor training course will equip trainees with skills and knowledge:
Collecting, synthesizing, and tracking data related to the energy supply and consumption of enterprises.
Using specialized measuring equipment to determine parameters and indicators to analyze and evaluate the efficiency of energy use in the equipment system;
Assessing the current status of energy supply and consumption, thereby proposing and calculating opportunities and solutions to save energy for enterprises.
Developing energy audit reports according to Circular 25/2020/TT-BCT
At the end of the training course, trainees will have an examination and those who pass the exam will be granted a certificate of "Energy Auditor" from the Ministry of Industry and Trade.
———————————
Contact Details:
Vietnam Technology Solutions Joint Stock Company
North: 1st floor, Song Da 9 building, No. 2 Nguyen Hoang, My Dinh 2 ward, Nam Tu Liem district, Hanoi
The South: No. 10, Street 4, Him Lam Urban Area, Tan Hung Ward, District 7, Ho Chi Minh
Hotline: 024 22 33 44 55 (HN) | 0902 460 336 (HCMC)
Email: info@vets.energy (HN) | south@vets.energy (HCMC)
Website: https://vets.energy/