On October 6, 2022, the workshop "Energy audit results and GHG inventories plan in response to climate change in Industrial Zones/ Economic Zones in Tay Ninh Province" was organized at Vinpearl hotel in Tay Ninh.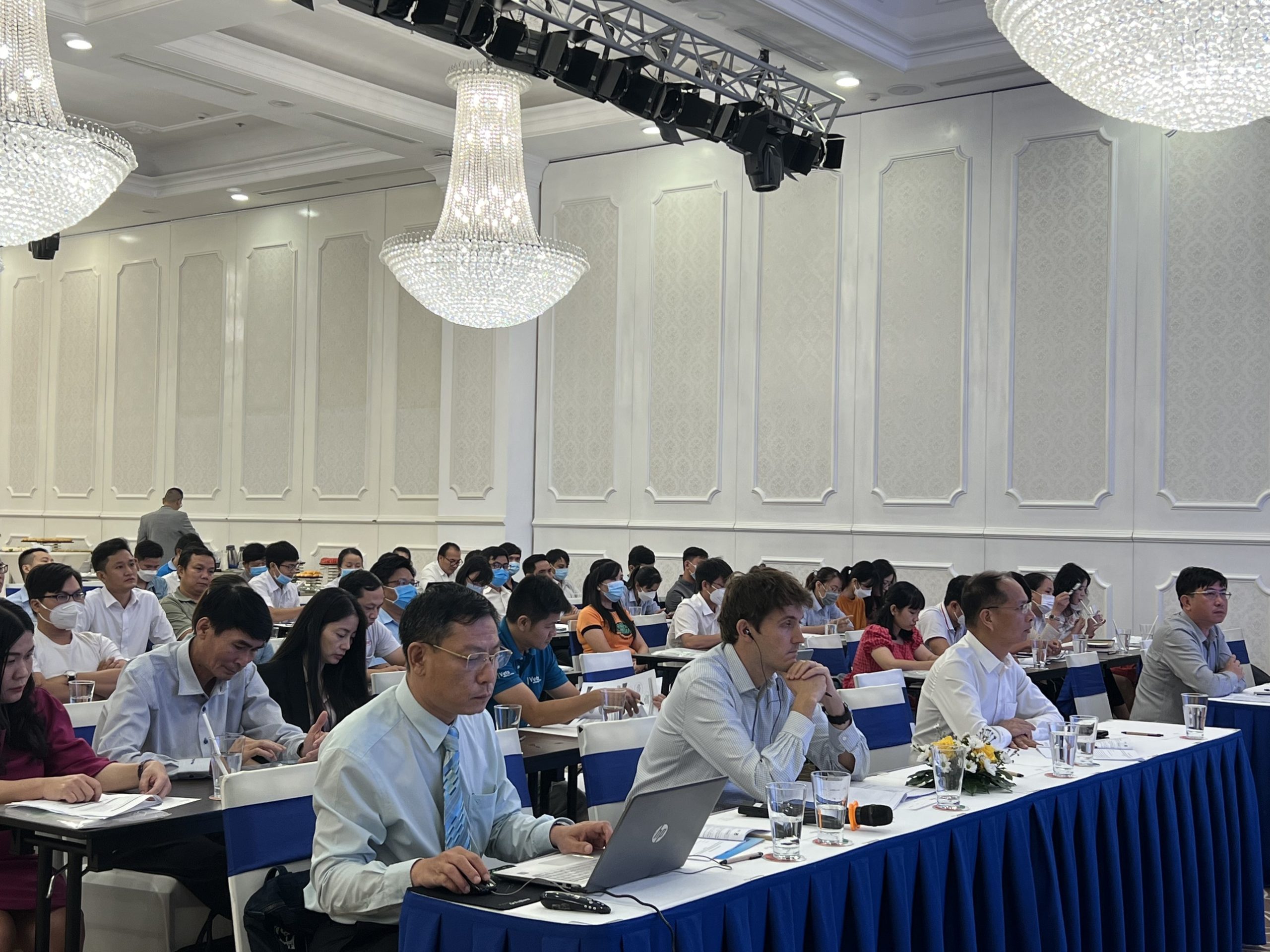 Delegates attending the workshop
The workshop was organized by the Tayninh Economic Zone Authority, the Tayninh Department of Industry and Trade, the Tayninh Department of Natural Resources and Environment, the Vietnam Chamber of Commerce and Industry (VCCI) and the World Wide Fund For Nature (WWF), with the aim to updating policies, sharing activities results and promoting the collaboration among stakeholders in increasing the application of energy efficiency and conservation solutions and other low carbon solutions.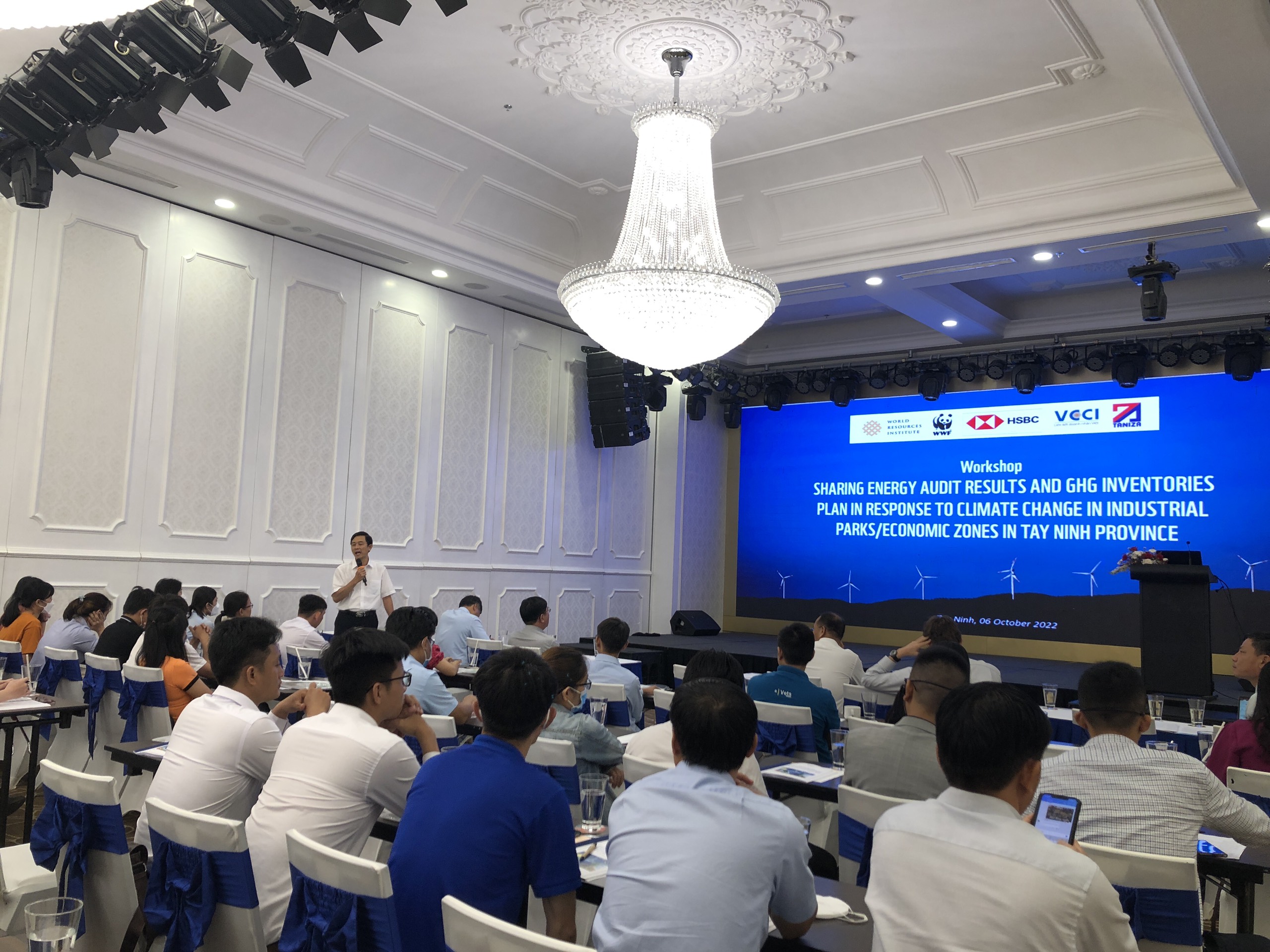 Workshop overview
Attending the workshop were Mr. Huynh Dang Khoa – Deputy Head of Tayninh Economic Zone Authority, Mr. Le Anh Tuan – Director of  Tayninh Department of Ministry and Trade, Mr. Nguyen Huu Nam – Deputy Director of the Vietnam Chamber of Commerce and Industry – Branch in Ho Chi Minh City (HCMC), Mr. Richard Scotney – Director of the Global Energy Saving Program – WWF and more than 60 participants from Department, agencies, organizations, and enterprises operating in industrial zones and economic zones.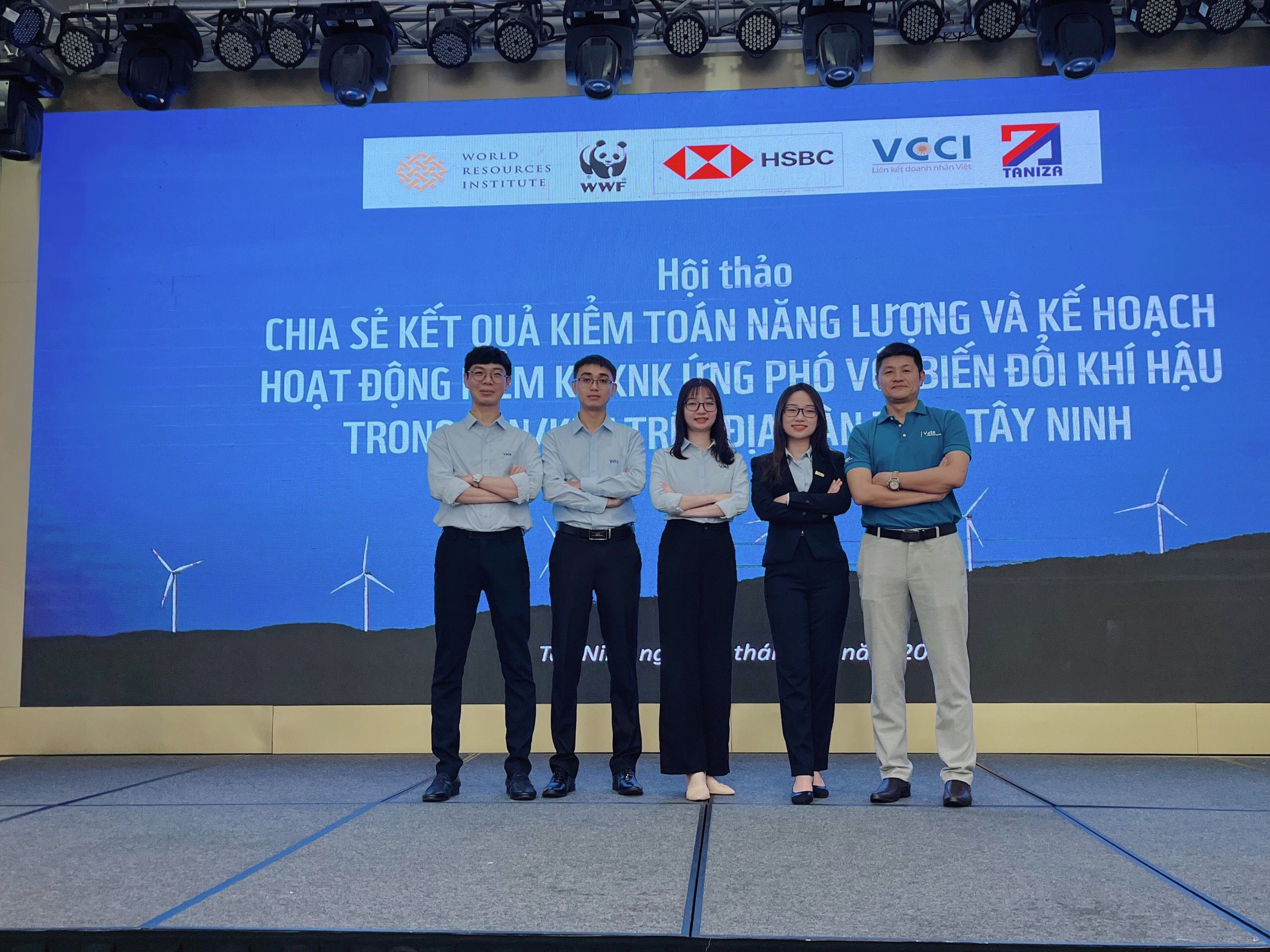 VETS | Energy's Experts attending the workshop
At the workshop, the participants had the opportunity to listen to the topics shared by managers and experts on Energy efficiency and conservation in industrial production in Tayninh province; Enterprise restructuring towards developing a low-carbon economy; Sharing the results of the Energy Audit, problems related to energy loss and propose energy saving solutions in the textile and garment industry; Introducing the GHG inventory plan and the roadmap for setting standards for low carbon industrial zones in Tayninh Industrial Park, the GHG inventory plan for enterprises; Report on assessment of climate situation in Tayninh province and Action plan to respond to climate change in Tayninh province in the period of 2022 – 2030, vision to 2050; The textile and garment industry energy savings initiative…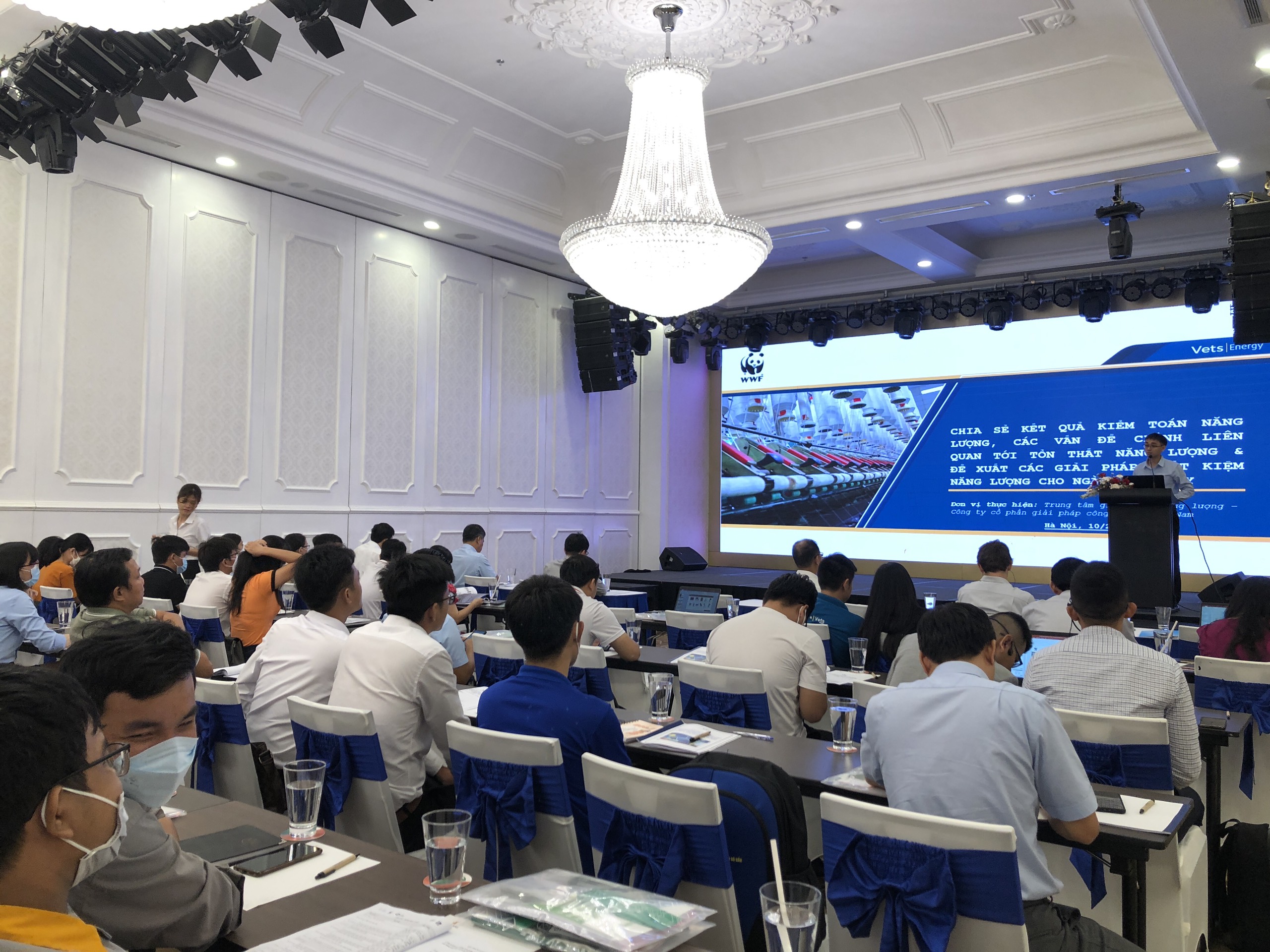 Mr. Nguyen Trong Hau, representative of Vietnam Technology Solutions JSC (VETS)
With the comments and sharing presented at the Workshop, this forum is really an opportunity to exchange experiences among experts and enterprises in applying energy saving solutions, planning to implement greenhouse gas inventory and responding to climate change in Industrial Parks and Economic Zones in Tay Ninh province. It contributes to building a green economy, circular economy and sustainable development.
———————————
Contact Details:
Vietnam Technology Solutions Joint Stock Company
North: 1st floor, Song Da 9 building, No. 2 Nguyen Hoang, My Dinh 2 ward, Nam Tu Liem district, Hanoi
The South: No. 10, Street 4, Him Lam Urban Area, Tan Hung Ward, District 7, Ho Chi Minh
Hotline: 024 22 33 44 55 (HN) | 0902 460 336 (HCMC)
Email: info@vets.energy (HN) | south@vets.energy (HCMC)
Website: https://vets.energy/